Origins
Prepare to be enchanted by Neon Pony, the captivating DJ, Drummer, Percusionist, and Vocalist who is redefining the festival experience. With a reputation that echoes across the globe, Neon Pony is the ultimate must-see artist.
With over 250K combined followers on social media, Neon Pony's enigmatic aura has captivated music enthusiasts worldwide. Simultaneously DJing, drumming, and singing, Neon Pony elevates the art of performance to unparalleled heights, establishing her as a DJ like no other.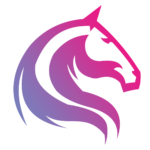 Finding the rhythm
From legendary stages like Coachella, Madison Square Garden, to Ultra Music Festival, Neon Pony has enthralled audiences with her magnetic performances earning her a devoted following and critical acclaim in esteemed publications such as NY Weekly, Modern Drummer, Bridge (The Cover), and more.
Neon Pony's journey has also been intertwined with some of the biggest names. Touring and collaborating with iconic artists like Kygo, Duran Duran, Tom Morello, and Cypress Hill, she has cemented her status as an integral part of the music world.
Chastity has been featured in numerous magazines including Modern Drummer and Drum Magazine is endorsed by Roland Electronics, Sabian, D'Addario, Pro Mark, Evans Drumheads and has been featured in AXS, LA Times, Tom Tom, The Examiner, West Coast EDM, and more.
Discover my music, my inspirations
With every beat and rhythm, Neon Pony effortlessly merges genres and defies traditional boundaries, specializing in Afro House, Organic House, Melodic House, and Tech House. Her primal organic beats showcase her unique ability to transcend genres and establish her own sonic realm. As Neon Pony continues to push boundaries, her undeniable showmanship and unwavering dedication are poised to redefine the house scene and inspire a new generation of music lovers.